Our company has been in business since December 2nd, 1991. It was initially specialized in repairing electromechanical devices and maintenance of power electrical systems, with the main
objective of providing services in our zonal customer base.
Following our commitment and zest for innovation, during 1994 we started to put together med and low voltage electric panels.
In 1995 we started providing electromechanical assembly services.
Through the last years we have gained experience in different branches on the industry, as we have commercialized our services across the country.
Growth has been a constant for us since we first began; nowadays our experience allows us to offer a remarkable service provision, great ability to carry out projects and reliable solutions in the
field of applied electric engineering.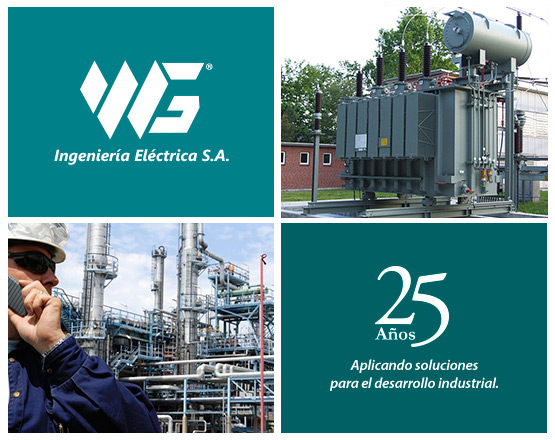 QUALITY POLICY: WG Electric Engineering adopts and communicates their Quality Policy: To be a company devoted to putting into practice electric engineering solutions, in order to fulfill
our clients' needs, who feedback to us in order to constantly improve our products and services.
To qualify our human resources in order to achieve constant evolution.
OUR VISION AND VALUES: To search for technical challenges, which move us toward growth, training and developing our human resources.
MISION STATEMENT: To contribute with our experience and creativity to solve our clients' needs.